October 26th, 2022
At Your Desktop or Smart Device
** Bring your team and take advantage of group rates
PROGRAM SUMMARY
This training is intended to help practitioners develop skills for assessing the impact of trauma on functioning and ability to benefit from treatment. Implementing trauma-informed practice expresses a human service program's intention to assess and potentially modify its organization, management, and service delivery system to include a basic understanding of how trauma affects the life of an individual seeking or providing services.
This Full-Day program is delivered in 2 sessions;
AM Session: Become trauma-informed regarding clients they serve
PM Session: Gain understanding of trauma they themselves suffer as a result of their own exposure to clients that they serve.
It is adapted to account for implications resulting from the COVID-19 pandemic and its challenges.
FACULTY
June E. Fisher, MSW, LSW, Principal, Dynamic Training Solutions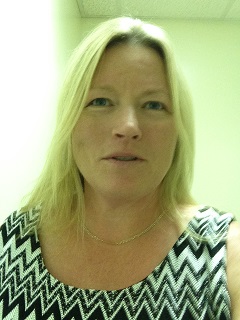 June E. Fisher, MSW, LSW has over 20 years of experience providing training and education services to professionals, children, youth, families and their communities. Ms. Fisher provides dynamic interactive live and web-based workshops for families, agencies and communities. Her knowledge and skills include working with human and social services teams and systems in the areas of intellectual disabilities, child welfare, trauma, mental health, and drug and alcohol.
Ms. Fisher is nationally recognized for her skills as a Certified Trainer and Curriculum Writer. In 2009 she was named "Trainer of the Year" by the Pennsylvania Child Welfare Training Program. She is also a Certified Federal and Child and Family Service Review (CFSR) Evaluator experienced with the mandated Federal outcomes and the program improvement plan (PIP) process.
She has been a Court Appointed Special Advocate (CASA) in Cumberland County Pennsylvania since 2009.
Ms. Fisher works with the Pennsylvania Child Welfare Resource Center at the University of Pittsburgh and also serves as associate faculty member at Joyfields Institute for Professional Development.
Ms. Fisher earned her Bachelors of Social Work degree from Temple University and her Masters in Social Work at Widener University.